Adevinta Spain, the owner of some of the country's leading verticals and its leading horizontal, is building its team. CEO Gianpaolo Santorsola said the company is recruiting for 60 tech roles, as well as marketing positions.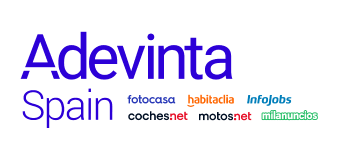 Some of the jobs are vertical-specific, like product director at InfoJobs.net or backend engineer at Coches.net. Other positions have a broader remit, such as platform software engineer.
Open marketing positions include head of paid media for Milanuncios.com, Adevinta's horizontal, and b-to-b marketing specialist at InfoJobs.
Speaking to Expansion, Santorsola said the recruitment push is a necessity to maintain and defend Adevinta's market share: "In classifieds, no position is for forever. No one can rest on their leadership and think that it's assured."
Expansion noted that Spain accounts for around 25% of Adevinta's business. It achieved 16% revenue growth in 2018, earning €160 million ($179 million U.S.), with EBITDA growth of 36%.
To continue to grow at this rate,  the company will have to build the profitability of its existing brands. "We have made enough purchases in Spain," Santorsola said. "We are not actively looking at anything." Adevinta completed its acquisition of SCM Spain in January 2019.